★★★★★★★★★

☆
by Elliot Moxley
Kelly Pettit is one artist appearing to be making all the right moves. Kelly's past success from his 4th album FUEL launched him a large fan base by winning a $200,000 contest, song of the month awards, radio play and more. Guest appearances from old band member Cory Churko (Shania Twain, Kelly Clarkson musician) added a familiar sound their 3 piece had back in the day. This time, Kelly wanted to challenge himself more and thought Nashville might just be that key ingredient. Competitive in nature, Kelly always feels an urge to do what he can to up-the-game. On Every Sunrise, producer and award winning songwriter Greg Arnold seemed to know exactly how to unleash Kelly's ideas and polish them into well-crafted radio ready songs. His past releases are more pop than his latest which finds Pettit finding a comfortable middle ground between the more tender Country musings on "Every Sunrise."
There's a real sense of cathartic musical independence here via this latest work from Canadian musician Pettit who also frequents Japan. What's more, this latest release features some of Nashville's most celebrated session musicians. While everything here on this 11 track set is shall I say - exceptionally entertaining. It also manages to cover a pretty wide range of musical styles as well. When you listen to the music of Kelly Pettit you can hear so many influences and styles ranging from modern Jon Bon Jovi to the Goo Goo Dolls to Meatloaf.
More influences are perhaps: Bruce Springsteen, Joseph Arthur, Beach House, MGMT Wilco and Gram Parsons. But it needs to be said that the real magic is how Pettit manages to blend all these above ingredients into his own signature sound. Pettit encompasses the rich history of Americana Blues Roots, then broadens and reshapes it into something youthful, reckless and very passionate and sometimes out of control – or rather sings about thing he cannot control. All this and more make Pettit's songs extremely refreshing and uniquely brilliant. A few tracks notably stand out for me in particular. "Perfectly Beautiful" and "It Can Be Yours' are 2 very strong tracks that deliver pure grooved magic and an impressive writers touch.
Much of the 11 track CD present straight forward alternative rock that is like I said before – about topics that are close to the heart. Despite this, somehow the music has a more of an organic bluesy/pop feel as the album hits the deck running. Pettit is definitely a modern example of classic psychedelic-alternative folk rock popular in the 70's, 80's and 90's. I can hear acts like Chris and Thomas, Blind Pilot and Citizen Cope with a Nashville twang. Above all there is an underlying yearning love passion theme going on.  As a result this style of music was not so easy to pigeonhole for me, however, I suspect many of the previously mentioned bands may have had an influence. The musicianship is shall I say, off the chain.
The vocal front from Pettit is as gravitating as the music. Pettit really draws you in emotionally and I'm convinced he knows what he's doing as he displays emotions behind a microphone. Another highlight for me is that the title track exemplifies his sound to a T. It's got plenty of cool guitars riffing, bass playing that sits deep in the pocket but above all it shows just how far these cats masterfully navigate with sheer precision through this simplistic yet amazing writing style. All members demonstrate their individual musical talents and abilities as well without being to over the top about it. This is hard to do than it sounds. Some bands come across as being to simplistic – but not Kelly and not these guys. I get the impression Pettit is fun to see live in a small intimate live setting.
So are you thinking what I'm thinking? Somehow all the above is not compatible with the superficial musical times we live in? Kelly Pettit is well-suited for a wide audience that enjoys emotionally driven Alternative Rock with a poetic-folksy flair, amazing writing and a good lean look and sound. There are even elements of Rock and Indie College Rock here as well. Expect great things from Pettit as his fanbase explodes past Canada and Japan. I believe there's a detached and disgruntled audience just waiting for Kelly Pettit to arrive.
YOU TUBE: http://www.youtube.com/user/kellypettit
Score: 9/10 stars
For more, visit kellypettit.com
---








Kelly Pettit's "Every Sunrise" album Review
Rating: 9.0/10


★★★★★★★★★

☆
How would I describe the music of Kelly Pettit? Pettit writes songs about the people, places and things that he loves, with a healthy combination of humor, skepticism, and honesty. He probably admits to what he doesn't understand, questions what he already knows, and asks his listeners to join him in viewing life from a different angle. Melding a unique yet accessible blend of earthy guitars, rocked out vibe and tasty groove-ridden bass lines against an infectious vocal front, the Kelly Pettit sound is a testament to how he insists on shifting the face of alt-pop rock. Enter the mind musing 11track CD called "Every Sunrise". This life's opus if you will skirts the lines of life from the casual observers point of view. In the title track song no doubt is a very human blend of Pettit's spin on life through his music and possesses a very accessible signature sound. Indeed intelligent lyrics and catchy melody lines are the heart of this formula. Pettit also brings painfully simple thoughts and subject matter, heartfelt rhythms and melodies. Also present is an easy going element of "North of the Border" wisdom via this very relaxing 11 track line-up that's sure to provoke a positive reaction from every listener that gives them just a minute of their time.

Kelly Pettit's latest is a mostly uplifting collection album full of music that can be listened to virtually in any situation. The songs on the album are a mixture of songs that encourage you to tap your foot, but also offer a mixture of sounds and musical landscape that will keep you guessing or wondering what's around the next corner - in a suspenseful way. Indeed Pettit covers a lot of emotional latitude here. From the amazing title track to "Perfectly Beautiful" to more intense "I Feel Nothing Now" and "Tears Carved in Stone" to the mellower "It Can Be Yours" and "You and I" virtually any music fan can find something aplenty in this mixture of songs. "Every Sunrise" offers a unique opportunity to sit back and see where the journey takes you via and interesting and entertaining sound that will remind you of Gavin DeGrew and James Morrison and even Matt Nathanson and Counting Crows. Kelly Pettit is clearly an artist worth checking out either live or in a studio setting as his soulful sound and unique perspective on life can be appreciated by all fans of music, young and old.
---




Kelly Pettit's "Every Sunrise" album Review
by Tim Holycross
Rating: 9/10


★★★★★★★★★

☆

This CD "Every Sunrise" by Canadian based Kelly Pettit is sure to one day be remembered as one of the classic good timing Americana CD's of recent time. Its pure

rocking

Americana-Country magic the way it used to be, full of cautionary tales, and a passion for life and life on the road. All of this describes Pettit to a "T", So who is Kelly Pettit anyway? He's a Canadian based singer-

songwriter

who draws on life experiences from both the

interior

and exterior vantage point." His narrative lyrics and sincere performances offer an unobstructed view into the heart of an artist who embraces each moment. Pettit is originally from Vancouver, Canada but has surfaced in many different places musically – notable Japan is one of his

musical

hotbeds. One thing that impressed me about Pettit is a recent FUEL songwriting contest he took home a $200.000 purse for his efforts. Do I Have your attention yet?.
From the first seconds of Track 1"Perfectly Beautiful" to the final moments of "Road to London" Every Sunrise pretty much hits on all cylinders with a fun musical landscape full of

power and

happy go luck overtones. One thing that impressed me the most about this album/band is the sheer impassioned folk vibe one gets. There's an Americana ambience that really sucks in the listener. The CD is professional grade any way you look at it – very professional with a Nashville aftertaste. The instrumentation and tones give you that genuine feel of good

music

and writing from a generation ago. It also has a solid feel reminiscent of Country music popular in the early nineties as well. Pettit reminds me of Jesse Malin, Justin Townes Earle, Wilco, Neal Casal, and Jason Isbell. Despite this I can also hear more modern Lifehouse, Howie Day, Vertical Horizon and even Bryan Adams. All members in his band are solid musically. Kudos goes out to the amazing songwriting and superb vocal feel from Pettit. Indeed there's a reason why he won that FUEL Songwriting contest mentioned earlier. I always said you can sell what you don't truly believe, Here Pettit captures lighting in a bottle that will ring true not only for older more experienced listeners but new ones as well.
My favorite tracks: "Every Sunrise", "Perfectly Beautiful", "You and I" and "Gonna' Have Days." 
"Every Sunrise" wraps up a well-rounded 11 track set that delivers an interesting cross section of classic Americana Folk-Rock, and Classic Country-Pop. Despite this it is accessible to modern day listeners as well. How is this possible? Only an experienced artist armed with an honest, genuine, sincere approach can pull it off. Pettit is also backed up by some solid players and co-writers, a solid production instinct via his brilliant musical

mastermind

.
Purchase Link: http://www.cdbaby.com/cd/kellypettit3
URL: http://kellypettit.com/
Score – 9/10 Stars
---







★★★★★★★★★
☆
Kelly Pettit releases "Every Sunrise"
Official URL: http://kellypettit.com/
A native of Vancouver, Canada, Kelly Pettit composes in an eclectic style borrowing from Folk-Pop music, combined with an Alt-Rock aesthetic. His lyrics share a black humor/self-deprecating sensibility. He writes of the mundane and the complex, and probably doesn't understand everything but questions what he already knows. On this his latest entitled "Every Sunrise" it seems to captures the spirit of Paul Simon at his most folk-rockingest. Pettit is a seasoned performer, having played full band and solo acoustic shows around the world. I see Pettit as a citizen of the world. "Every Sunrise" could fit into several genres making it a great album for both Country and rock fans. This is undoubtedly Kelly Pettit's best effort so far. His last album "These Days" was strong and so it's pleasing to say that this album surprising surpasses expectations. It clearly puts Kelly in an elite league of genuine songwriters and it is a must listen.

Track 1, 'Perfectly Beautiful" sets the stage well for a consistent and uplifting musical journey. With this CD, expect soul-stirring harmonies and at times hypnotic Folkish-Americana style instrumentation. Straight away it's clear to me that these 11 tracks are an imaginative return to humor-laced song writing fused with the better musical touches of today's Pop, all with the eccentricity of a Singer/Songwriter. Pettit at times reminds me of The Dandy Warhols, Tom Waits, Jon Cale and even Eric Hutchinson to Matt Wertz. I must admit today's music has many people feeling of bit of soullessness – how appropriate that I get a CD by an artist like Pettit that was a real shock to the system – in a good way. The album begins in hooky fashion with the magnificent "Perfectly Beautiful" and "Follow Me" two brilliant exercises in self reflection laden with hooky vibes and an impressive vocal delivery from Pettit. The only surprise is that these 2 pieces are not 'radio friendly singles' of the highest order. 'Every Sunrise" and "Dead Lines" follows and is a pleasant journey through a Pop-Folk passion play of his psyche. The harmonies beautify what could have been a dance number. 'Gonna Have Days" could be featured on TV or Film, showcasing Pettit and his band as a moving and grooving unit, with its amazing chorus.

In the end Pettit is a real breath of fresh air compared to what's out there right now. As I mentioned earlier, 'Every Sunrise" is a real shock to the everyday musical system presently in place. Of the whole album, 4 songs are in the category of brilliant, 4 is good, and 2 skipped through in rotation. I wouldn't be surprised to see Pettit's popularity continue to grow as it did in my own household during the week.
Rating 9/10 Stars
Emily Carmichael
---






Kelly Pettit – Every Sunrise (CD)
★★★★★★★★★
☆
Band/Artist – Kelly Pettit
Album – Every Sunrise (CD) 
URL: http://kellypettit.com/

Let's be honest for just a second shall we. I get a lot of albums sent my way for review and I mean a lot. Most of them don't do anything for me. They don't always get happily placed in the CD player, but the ones that do usually get a three song stay of execution and generally if they last past that they get my full unadulterated attention. Sometimes I'm hooked from the first track, and that's precisely what happened when I put the latest release by Japan based Singer-Songwriter-Rocker Kelly Pettit on. The CD bursts to life with the fantastic rocked out sound and follows through with a wonderful sequence of songs, 11 of them to be exact. It twists and turns the way great albums should with a little bit of rock, a little bit of high octane driven rock-soul and a lot of harmonic goodness.

Influenced largely by Australian bands like Crowded House, Things of Stone and Wood, and Paul Kelly, along with North American counterparts The Jayhawks, Barenaked Ladies, and the Counting Crows, Kelly works to define a sound all his own and a dedication to each detail of the songwriting process. "My influences are quite diverse and that seems to show on the album. What's constant is my attempt to find catchy melodies and happy instruments", says Kelly. "Every Sunrise" could fit into several genres making it a great album for both Country and rock fans. This is undoubtedly Kelly Pettit's best effort so far. His last album "These Days" was strong and so it's pleasing to say that this album surprising surpasses expectations. It clearly puts Kelly in an elite league of genuine songwriters and it is a must listen – even as early as every sunrise. 

I also really like to song line up – the way each song masterfully transitions through to the next creating much in the way of drama. So many bands and record labels get this basic skill so wrong. They fail to listen to the songs at their disposal and seemingly throw the album together without giving it any real thought. I've known people who work to formulas making sure that their best songs start and finish the album with the remaining tracks squeezed between in a slapdash fashion. That's not the case with Pettit's music and his latest work in fact each track could probably survive on its own merits, but the album just flows so well. Pettit could easily heralded as classic sounding rock but there is so much more to them. I hear Peter Adams, Tim Reynolds, Griffin House, Timmy Curran and even my favorite band Great Lake Swimmers. Some pieces stand out like the more appealing to a mass audience "Perfectly Beautiful" and "You and I" but there is a deeper and sharper edge to songs like "Stole My Cool" , "Gonna Have Days" and "Dead Lines" which is my favorite track on the CD by the way. The strategic interweaving of systemic melody and impressive vocal performances from Jenkins is a delight, but the solid rhythmical foundation of this band is essential to their artistic and commercial potential. The sound is that of the golden era of popular music in the Eighties and the Nineties when musicianship mattered! But the beauty of this record is the use of all mod-cons forcing Pettit's  relevance into the modern world. Pettit should achieve good support from radio and appears to be critical darlings in certain places of Japan, but I am left bemused how he is not yet a household name. It's not a case of all the elements being present but the final product being missing as the songs, the musicianship, the production, and the performance all knit together beautifully-even brilliantly. Maybe I'm lucky enough to be in on the ground floor? Maybe things are just about to kick on for Pettit? Whatever it is make sure you get hold of this CD called "Every Sunrise" – it's a must have and in the class of all by itself.
Rating – 9/10 
By Marcy Franco
---


Kelly Pettit – Every Sunrise
★★★★★★★★★

☆
Posted by Mr. Blackwell
Artist: Kelly Pettit
CD: Every Sunrise
URL: http://kellypettit.com/ 

While it is true many feel the music industry is in disarray, it's always a breath of fresh air to hear a new band or artist that's not afraid to take chances with their musical expression. With Canadian based Kelly Pettit's latest musical offering "Every Sunrise" it's clear to me he has surpassed what many consider to be the a-typical musical release. First a bit about Pettit. How does this west coast Canada born musician wind up in Japan doing national shows, festivals, theme parks and shows for the Canadian Embassy? Kelly Pettit's life as a musician has taken him to over 4 countries. On his 6th and latest album titled "Every Sunrise", Kelly showcases exactly what makes him so alluring. Greg Arnold. After recording his 5th solo album "These Days" in Australia Kelly embarked to the States to explore the Nashville scene. The outcome is a jackpot of catchy tunes with a strong nostalgic ache of real life. A couple listens and one finds themselves in an emotional roller-coaster ride of happiness and loss in 11 songs and 38 minutes. Kelly's past success from his 4th album FUEL launched him a large fan base by winning a $200,000 contest, song of the month awards, radio play and more. Guest appearances from old band member Cory Churko (Shania Twain, Kelly Clarkson musician) added a familiar sound their 3 piece had back in the day. This time, Kelly wanted to challenge himself more and thought Nashville might just be that key ingredient. Competitive in nature, Kelly always feels an urge to do what he can to up-the-game. On Every Sunrise, producer and award winning songwriter Greg Arnold seemed to know exactly how to unleash Kelly's ideas and polish them into well-crafted radio ready songs.
From beginning to end "Every Sunrise" gives you an Americana anthem with a string of 11 catchy and uplifting songs that will keep the listener mesmerized and fully entertained. Also present are messages that are uplifting and a vibe that is unmistakably, well "Kelly Pettit". Pettit combines many impressive musical styles: like retro Pop of the 70's and even modern Pop and Blues, with a splash of traditional Soul Rock, and yep even Country. Some pieces I really like are the title track, 'It Can Be Yours", and 'Follow Me" with their powerful yet simplistic messages. "Perfectly Beautiful" (dedicated to his daughter) expands the possibilities as a possible radio hit in the making. The production is also top notch and the playing from all other band members is spot on. One can hear tidbits of classic Americana fretwork layered within each song. Pettit creates a sound that will make virtually any listener feel right at home. As a vocalist, Pettit delivers a gifted vocal timber as he glides with precision with just enough in the way of technicalities, yet not neglecting soul and twang on the side. On many tracks Pettit performs a multitude of amazing harmonies and solid guitar playing. If you like Jack Johnson, Joe Ely, John Prine and John Mayer trust me when I Say you will like Kelly Pettit.
Much of Pettit's artistry goes beyond traditional playing and songwriting. Lyrics are also an important component for me whenever I listen and review music. In this aspect Pettit paints you a brilliant visual story between the spoken word and his musical messages of hope, love and the love of life itself. "Every Sunrise" delivers amazing music for the senses that has no boundaries – very much like the road of life itself.
---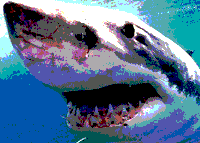 ARTIST - KELLY PETTIT
ALBUM - EVERY SUNRISE





★★★★★★★★★

☆
Website: http://kellypettit.com/
Genre: Singer-Songwriter, Blues, Country, Pop
Sounds Like: Jack Johnson, Jason Mraz, John Mayer, Bela Fleck and the Flecktones
The Good Amazing Vibe, Production and Writing Touches, Vocal Front
The Bad: Nothing to report
The Ugly: Nothing to report
The Band:

4 out of 5


The Music:

5 out of 5


The Songs:

5 out of 5


The Vibe:

4 out of 5


The Production:

4 out of 5


The Verdict:

4 out of 5



The Review: Who doesn't like Singer-Songwriter music? I'd all hands go up in the air. I mean, while Singer-Songwriter, which by the way kind of emerged in the late 60's and 70's with the arrival of artists like Bob Dylan, Cat Stevens, Elton John, Jim Croce and Billy Joel they represented a close and personal artistic snapshot from the artist in question. The music tended to be at times gripping and powerful. Many feel the Singer-Songwriter sound has lost its way evolving into overly commercialized, highly corporate songs that do a better job at getting under your skin rather than getting under your heart. So having said this Singer-Songwriter might not be you're first and foremost musical choice nowadays and many have felt we have lost out way. Despite this introduction most music fans can't deny getting into a good poppy groove every now and then and really enjoy well written music within this style from time to time. You know bands like: Jack Johnson, Jason Mraz, John Mayer, Bela Fleck and the Flecktones.

The latest release by Kelly Pettit entitled interestingly enough "Every Sunrise" came to my attention last week. I must admit I yawned expecting the typical Jack Johnson John Mayer music conventions – only to be blown away with what I heard. I get the impression Pettit writes and records in a unique fusionist style that fuses the rhythms of Blues, Country and gold old fashioned Americana-Folk. His unique style meshes rhythms and sounds with short, humorous stories – still-life if you will for an increasingly busy age. Pettit asks us to examine the world in a fresh light. I hate to pigeonhole but if you like Robbie Williams, Rusted Root, Keith Urban, Tindersticks and Tim Buckley you will like Kelly Pettit. "Every Sunrise" is exceptional music and multi-dimensional to say the least. The music itself is uplifting, thought provoking, and interesting. It also however possesses an undeniable Americana Country Blues core kind of breaking the traditional mold for Singer-Songwriter style of music.

Does all of this sound a bit over the top to you? Just listen to marquee tracks like "Follow Me" , "You and I" and "It Can Be Yours" and you'll begin to see my perspective. I got hooked on Kelly Pettit after the first few seconds of Track 1: "Perfectly Beautiful" which was dedicated to his daughter. The main focus of this genre of music is generally the personality of the artist, here Pettit wins you over without even trying. The amazing lyrical content never feels like an afterthought. What's more the vocal work and impeccable songwriting from Pettit and a few session players and Top Shelf Production type contributors really brings it all together.
 
The Bottom Line All in all it's a powerful combination that puts a guy like Kelly Pettit on the map for 2014. He should go a long way towards proving that real music is still alive and well.

By Allan Prather
http://www.indieshark.com
---


Kelly Pettit releases Every Sunrise
| RIYL: Ray Lamontagne, Ryan Adams, Forest Son and Joshua Radin
★★★★★★★★☆☆


25 March, 2014

Kelly Pettit is a hot running artist/band from Canada. His latest CD released in 2014 is entitled "Every Sunrise" and is accessible to anyone. I like artists with a do it yourself attitude because it just makes sense. Most bands don't want to sit around just waiting for someone to make our dreams come true, they are doing it themselves. Pettit strikes me as a real go getter. Kelly's past success from his 4th album FUEL launched him a large fan base by winning a $200,000 contest, song of the month awards, radio play and more. Guest appearances from old band member Cory Churko (Shania Twain, Kelly Clarkson musician) added a familiar sound their 3 piece had back in the day. This time, Kelly wanted to challenge himself more and thought Nashville might just be that key ingredient.

This latest album by Pettit is an extremely bright, cheerful, at times thoughtful album that captures the pure essence of Classic Rock, Jam Band at its best. All 11 tracks provide a intensely exhilarating experience that can tingle the senses into submission. In this aspect I think I get Pettit. If your looking for a sappy love record this may not be for you. If your looking for The White Stripes – again not for you. If you are looking for something in between – it's the perfect record for you. The frontal core member of Pettit is backed by some very capable players and behind the scenes folks. His voice fits this style of music like a hand in glove. Kelly Pettit delivers middle ground between sappy love songs and raw honest al-rock subject matter. The first 2 track (Perfectly Beautiful) and (Follow Me) is like pouring gasoline on a fire. I guess the closest artist I would compare him to would be William Fitzsimmons. But I can also hear Ray Lamontagne, Ryan Adams, Forest Son and Joshua Radin. Pettit also harmonizes well and his guitar playing and voice (Especially paired with an acoustic guitar) is a bit magical. Every Sunrise could fit into several genres making it a great album for both Country and rock fans. This is undoubtedly Kelly Pettit's best effort so far. His last album "These Days" was strong and so it's pleasing to say that this album surprising surpasses expectations. It clearly puts Kelly in an elite league of genuine songwriters and it is a must listen – even as early as every sunrise.

Some feel music is a way to buzz the senses during any activity i/e concerts, clubs, dancing, exercising, getting drunk, all of the above and more – you get it. Some want to hear about love while other listeners want to go deeper and darker. From one of their more starker tracks "Tears carved in Stone" and bluesy "Dead Lines" to more straight forward (Follow Me) and the title track any music fan can find something they would enjoy in this mixture of superlative songs. My favorite tracks are the heartfelt ones (I Feel Nothing Now) and (You and I).
Kelly Pettit offers an ample listening environment on "Every Sunrise" with a spirited, youthful sound that will appeal to many. I feel it will encourage the listener to delve in life's ride, no matter what the circumstance. In this aspect Pettit deserves a lot of credit for bringing all that tougher. Kelly Pettit's energetic, nice smile, lean look, and stimulating sound can be appreciated by anyone that enjoys music, even those who typically may not enjoy one particular style. I enjoyed this album sitting on my couch on full blast, with eyes closed eager to see where the musical journey took me .To be honest I had a few beers as well. This sounds so simple but it's in this setting Kelly Pettit's rollercoaster ride music works its magic best on your senses.

By Erica Posner
---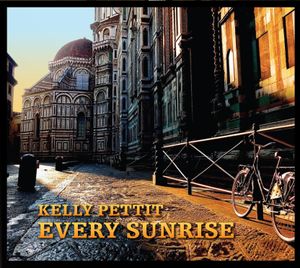 Artist: Kelly Pettit
CD: Every Sunrise
Label: Independent Artist
Website: http://kellypettit.com/
Genre: Americana, Rock, R&B, Folk

Sounds Like: Counting Crows, Cracker, Gin Blossoms, John Cougar< the Fray, Bob Dylan

Technical Grade:

9/10


Production/Musicianship Grade:

8/10


Commercial Value:

9/10


Overall Talent Level:

9/10


Songwriting Skills:

9/10


Performance Skill:

10/10



Best Songs: Follow Me, Every Sunrise, Gonna' Have Days, Road to London

Weakness: More solo segments, A few short sided songs, more slow heart stopping material,   Short sided CD

CD REVIEW:
 
How does this west coast Canada born musician wind up in Japan doing national shows, festivals, theme parks and shows for the Canadian Embassy? Kelly Pettit's life as a musician has taken him to over 4 countries. On his 6th and latest album titled "Every Sunrise", Kelly showcases exactly what makes him so alluring. Pettit's newest release "Every Sunrise" was recorded in Nashville Tennessee and produced by Aussie 90's icon Greg Arnold. After recording his 5th solo album "These Days" in Australia Kelly embarked to the States to explore the Nashville scene. The outcome is a jackpot of catchy tunes with a strong nostalgic ache of real life. A couple listens and one finds themselves in an emotional roller-coaster ride of happiness and loss in 11 songs (38 minutes).

The CD kicks off the ground nicely with Track 1, "Perfectly Beautiful" a heartfelt flowing ballad that serves up an earthy guitar-driven groove, meshed against a walking bass line, effective harmonies, and a soulful melody from Pettit. Track 2, "Follow Me" shifts gears a bit with a steady flowing rhythm and well placed rock guitar ambiance painted against a grand slam chorus, making for an impressive follow-up statement. Track 3, "You and I" is another impressive groove that dishes out a rock steady R&B rhythm, impressive Pedal Steel/Piano accents and great vocal harmonies against a grand slam chorus that flows and ebbs its way through to emotional fruition. The CD makes a strong first impression, dashing out 3 very solid songs in a row. This latest CD marks a radical shift for Pettit as his past material was more rock/pop based. The musicianship involved is above the bar. I would classify this music as classic Pop/Americana, with brief touches of Modern Country, and even Saloon Jazz to R&B. Pettit's music is reminiscent of Counting Crows, Cracker, Gin Blossoms, Bob Dylan and Paul Simon. Along the way you will notice lush instrumentation with Fiddles, Organ, Banjo, Mandolin, Pedal Steel, Harmonica, Rhythm Guitar, well placed Piano, sporadic Percussion, fiddles, impressive Organ, and lush harmonies all built upon a 'thick as a brick' rhythm section. What I like the most about Pettit and his band, is how well they seem to groove together, testament to hundreds of hours of writing and rehearsal time no doubt. Now turning our attention over to Kelly. As for his vocal abilities - well he's a great advent for the Singer/Songwriter genre. His voice goes down smooth and fills the space peacefully and unobtrusively with a timbre and look that's infectious. I might add he takes some impressive vocal risks indicating to me a confident vocal ability. All songs are extremely well crafted and consistent across the board - World Class Songwriting. This latest effort from Kelly Pettit delivers 11 solid timeless tracks all providing musical enjoyment filled with strong musical variety and diversity. The music of Kelly Pettit has everything you would expect from a world class musical production. From the melodic title track the heartfelt "I Feel Nothing Now" to striking Tears Carved in Stone" to grooving "Dead Lines" and slamming "Gonna Have Days" to invigorating "Stole my Cool" this CD has something for just about everyone.  The CD ends with track 11 "Road to London" the perfect finale statement for a CD like this.   

It's hard to find any serious weaknesses with this release. I do however wish there were more extended solo segments throughout the catalog. I also wish Pettit brought more vocal emotion to the table when the moments called for it. Just listen to Joe Cocker's "You are so Beautiful" or R.E.M's "Hairshirt" to see what I'm talking about. At the end of the day people don't buy paper and plastic, they buy emotion. It's a critical component especially within this genre.  I also wish there was more at least 2-3 songs that showcased a slow, heart-stopping emotional writing style and a vocal delivery compatible with that. All songs under 3.5 minutes feel like incomplete statements to me. CD is a bit short being sub 40 minutes – perhaps 3 of 4 more tracks are needed to make it a fully loaded release.

From start to finish, "Every Sunrise" by Kelly Pettit, is an impressive collection of music. The songwriting is gold standard – full of consistent musical experiences, each one possessing a unique personality, flair, and signature groove. Note for note, song for song, there isn't really a weak piece in this entire catalog. The writing and playing abilities of Pettit and company are rock solid. The melodies and harmonies are well crafted, and the lyrical content is packed to the hilt with good old-fashioned conventional wisdom. At the end of the day Kelly Pettit brings the mojo, and is clearly a marquee talent. One would be wise to keep a watchful eye on him over the years to come.  

Cyrus Rhodes
---
Fan reviews on iTunes, Amazon, CDbaby and more. 
Rating:

★★★★★ 

Audax Joe "Joe"


I have only just came across Kelly Pettit music and all I can say is it is really beautiful. Great melodies and a wonderful voice. It is so good I've gone and purchased his entire back catalogue!
Rating:

★★★★★ 
Ctfxt0101
Awesome Album!!

Rating:

★★★★★ 

Owen Eshelby
Very good.  Good tunes to listen to in the car.  Love his music!
Kelly Pettit's latest CD, Every Sunrise, is a great new chapter in his already stellar catalog of songs. Just like his previous albums, Kelly's latest offering is solid from start to finish, offering up Kelly's always catchy songs, great lyrics and his fantastic melodies. Its been great to listen to Kelly grow as an artist and Every Sunrise does not disappoint.

Rating:

★★★★★

Ross Janes
I've been listening to Kelly's music for years now and he just keeps maturing as a singer/songwriter. This is a great CD full of widely diverse songs that makes listening to it seem fresh everytime. My favorites tracks are "It Can Be Yours" and "Stole My Cool", but I'm sure everyone will have their own favorites.
Kelly,
I have been following your music for at least six or seven years now and you simply amaze me with it. Your lyrics and music always leave me with a sense of satisfaction and wanting to listen to more of it . I know you write from life's experiences so I feel the joys and pains that your music portrays. I strongly recommend your music to all my friends and to all those whom haven't yet listened ...go to any of the icons and purchase all of Kelly's music . You will totally enjoy every moment..
Thank you for your music Kelly

Rating:

★★★★★

Awesome Singer/Songwriter, January 29, 2014
By Karen Ramsay  
Kelly's music is captivating! He has done it again with another awesome CD! I own all his CD's and they just keep getting better! I discovered his music a few years ago and so glad I did, you won't be disappointed and take my advice buy the other CD's too!

Rating:

★★★★★

Beautiful melodies with acoustic flavor,
By TakC_MD_PhD "pediatric neurologist, loving music"
Nanaimo Canada born musician, Kelly Pettit 6th album has just come out.
"Every Sunrise" album was recorded in Nashville Tennessee and produced by Greg Arnold, same combination as his 5th album "These Days".

This one is filled with beautiful melodies, which do invite us to sing along.
All songs' compositions sound perfect, which could due to Kelly and Greg matured collaboration, I guess.
Various instruments seemed recorded by skillful players around Nashville, which added various colors to already well written songs. The results are truly marvelous and inspirational.

Here is the song list;
1 Perfectly Beautiful
2 Follow Me
3 You & I
4 Every Sunrise
5 I Feel Nothing Now
6 It Can Be Yours
7 Tears Carved in Stone
8 Dead Lines
9 Gonna Have Days
10 Stole My Cool
11 Road to London

My words are powerless, compared with his songs.
Therefore, I would like all of you to listen to his music.
Please give his new-born songs a chance to be known through this planet.
I do believe you like them :)

Rating:

★★★★★

Great Album!, February 24, 2014
By PK
Kelly has gone and done it again!! "Every Sunrise" is another great album from an amazing, talented musician who I can't get enough of! I can't even pick out a favorite song because the album is that good and I love them all!! Kelly's voice is pure passion with a lot rock and soul, leaving you wanting more of his music! If you're a big music fan, you need to add "Every Sunrise" to your collection. I promise you, you won't be disappointed. I'm so proud of you Kelly!!
 
Rating:

★★★★★

Really beautiful album, February 19, 2014
By Peter M. Rivard 
Pettit's crafted some really beautiful songs here. He blends inspiration and craft to both move and entertain; it's great music off the get-go, but the more your listen to it the more you start to appreciate the subtleties and the more interesting the album gets. Give "Every Sunrise" a chance and it'll work it's way into your regular listening rotation.
---
Review Kelly Pettit's "These Days" 

★★★★★


Posted by blackdog on May 27th, 2011
ROCK N' ROLL VIEW magazine.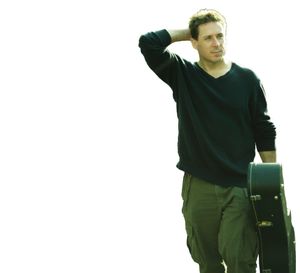 Kelly Pettit is a visionary singer-songwriter based just north of Tokyo Japan, although he was born and raised in Canada. "These Days" is Pettit's fifth solo offering, produced by Greg Arnold and released in 2010.

I was pleasantly surprised by the opening track "She Shines". Kelly introduces the album with his voice and acoustic guitar before his 'band' comes in and starts rocking out. Straight off the first track we get all the flavours of a slick production, the tight arrangements, rhythms and harmonies all provide for a very accessible and commercially viable sound. There is more than an accidental nod towards fellow countryman Bryan Adams, here and this is also apparent with the second track "I Remember" These are the perfect songs to set up the album for what is to come and their short snappy formats make them especially radio-friendly. "Into Your Sea" breaks this mold at just the right point. A simple and beautifully arranged drum-less song, which features guitar, vocal, trumpet and trombone. This is perfect timing as many musicians/producers neglect the ebb and flow of music, the dynamic between songs – so it really helps to give the album some real shape. The fourth song "Stay" is perhaps my own personal favourite. Pettit has crafted a very emotive and colourful song with space enough for a shimmering cello. The lyrics are simple and poignant and this song really speaks to you. Additionally, the melody and hook-lines are superb making this an extremely catchy number that could easily top the charts. Judith Hamann's cello work comes to the fore with the middle eight and provides some truly beautiful textures adding to the emotional impact. Impeccably stirring and beautiful. Again the following song (the album's title track) is tempered to change the mood again in its intro and first verse, complementing the previous song perfectly. Pettit continues to the end of the disc with a consistent run of strong songs. There are no "fillers" at all and although the ten tracks only amount to 36 minutes and 11 seconds of music, this album is clearly about quality rather than quantity. It's a little like choosing an excellent espresso instead of a large mug of instant!

The overall mix of this album is commercially predictable but still lively and buoyant despite the heavy digital compression. The drum sound is completely flawless, with some very rich and warm tones from the toms. The compression on the lead vocal is occasionally overcooked, resulting in the telltale pumping sound – this is mostly apparent on songs like "You the melody". Given the exquisite recording of the cello and the gentle picking on the guitar, this could have easily been avoided by allowing the voice to have more of the dynamic space. However I will add that because the songs themselves are crafted well and Pettit's vocal and guitar work are so accomplished, this issue is completely overshadowed by all the positives. As a listener I remained entertained the entire time.

Overall this is a superbly accomplished release from Kelly Pettit. There is a rich assortment of colour and shape and plenty of substance to this collection of finely crafted songs. There are plenty of influences apparent, including Crowded House, Rob Thomas and shades of Bryan Adams here and there. The strong suit of this album is clearly Pettit's guitar and vocal. His melodies, harmonies, and vocal accents are well crafted, well placed and extremely creative and effective. He clearly has the vibe, the mojo, and the sex appeal to produce a world class commercial product. If Pettit can find just a touch more originality to offer the listener he could have the unique selling point that record labels look for to develop and ultimately get the backing for world wide promotion. I, for one will be keeping an eye out for this artist, I'm sure he has a great future ahead of him.

This article was written by Neil Thomas for Rock n Roll View. More reviews of up and coming artists can be found at Indie Music Digest.
---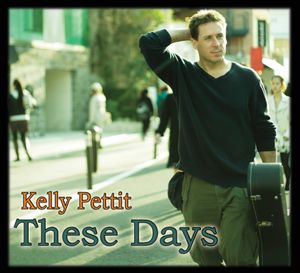 Kelly Pettit, These Days
March 17, 2011 | by Skope -

5 STARS
Kelly Pettit is a guitarist/singer/songwriter originally from Canada but has spent recent years traveling abroad touring around Japan. Like many new artists Pettit relies primarily on a ballad to rock format & other heart throb skill sets to get his point across. Music will remind you of Train, Plain White T's, Maroon among others.

To be quite honest I half expected to be bored to tears (due to a recent gaggle of singer songwriter guitarists) flooding the market. All trying too hard to be the next big heart throb, all missing the mark completely. To say the least I was pleasantly surprised. Honesty is the best policy when it comes to songwriting & Pettit delivers 10 fold. Like the artist in question there's a lot to like about this release. Pettit has a good voice, & command of amazing songwriting & solid song content. But probably his strongest attribute is his ability to reach out & touch the listener with everything he does. He's got the look & like a powerful drug his music will suck you in & never let go.

These days by Kelly Pettit is one of the best new releases I've heard this year. The more I listened to him the more impressed I got. Let me go on record to say Kelly Pettit's music is pure gold. He's definitely an artist to watch in 2011.

By: Michael Smythe
Rating:

★★★★★
---
CD REVIEW: Kelly Pettit - These days
By Ivan Nossa - 02/19/2011 - 09:28 PM EST
Artist:             Kelly Pettit
Album:           These days
Website:        http://kellypettit.com
Genre:           Country/Rock
Sounds Like: Jackson Browne, James Blunt, James Taylor
Technical Grade: 9/10
Production/Musicianship Grade: 9/10
Commercial Value: 9/10
Overall Talent Level: 9/10
Songwriting Skills: 9/10
Performance Skill: 9/10
Best Songs:     Into your sea, These days, You the melody, My Happy Mistake
CD Review:     These days is a full-length CD release from singer/songwriter and guitarist Kelly Pettit.

This is an acoustic rock/country album. It reminds me of the great west coast singers, the melodies are wide and well written. The refrains immediately stick to your head. What Kelly is good at, though, possibly better than most of his colleagues, is writing very good simple songs with a brilliant sense of melody and catchy refrains. And this certainly gives him an edge.

On top of this you add a very pleasant rock voice and solid acoustic guitar playing.

I have listened to this album many times, mainly because these are those songs that you never get tired of and are easily liked. Most of my friends who by chance heard the record had all positive comments.

I also liked the occasional "back-to basics" feel conveyed in the lyrics and to a wider extent by the arrangements. They are excellent and with simple touches they drawn in every song beautifully. I loved the trumpet in "Into the sea" and the Cello in "You, the melody". They keep the songs where they belong, in that land of sincerity and true feelings.

To me the entire album is very good work and the artist has great talent. Listing my favorite tracks does seem like a bit of an injustice because frankly there is no bad tune here. Every song serves its purpose well and as a whole, this album is a winner.

Whether you're into music as passion, an amusement or you are a fan of singer / songwriters such as James Taylor, James Blunt and Jackson Browne, I think you'll really enjoy Kelly Pettit new album.
---
These Days by Kelly Pettit
Reviewed by Charles Harrelson - ★★★★★

I get hundreds of CD's to review every month. Some get reviewed, others get rejected. I do post a few bad reviews from time to time but I try and avoid that issue. Once in a while I am lucky and get a real diamond in the ruff. This CD was that diamond!

I try to avoid comparisions between celebrity artists but it's impossible to explain how someone sounds without the typical comparision, so here goes. Take 1 part John Mellencamp, 2 parts Tom Petty, 2 parts Brian Adams and a dash of the great Rod Stewart and you are getting close to Kelly Pettit.

This is one strong line up of talent to be compared to but I believe Kelly has many of the same qualities that the above mentioned major label artists all have. They all write and sing great songs. They know their vocal limitations and work well within their means. They all have a few songs that make your neck hairs tingle and they can all put a huge lump in your throat.

One heart warming moment was not in the CD but on the liner notes as Kelly expresses his feelings for his 12 year old brother who has type 1 Juvenile Diabetes. Just the fact that Kelly would take the time to mention his brother on his CD shows he is a first class guy.

To be perfectly honest, I didn't hear a single song that I didn't like. Every song stands tall in the saddle and could be a radio hit tonight. I was especially moved by 'You, the Melody' a simple love song that put a huge lump in my throat as I was making a long drive between accounts in the middle of Florida. I must have hit repeat 6 times. I just could not stop listening to that song. I rank it up there with 'Something' by the Beatles (it was that good).

In the Studio:

The songs where all first class offerings and not a single neunce was lost in the studio. This CD sounded good on a first class audio system and still held it's own in a boom-box. Kelly's voice was clear, clean and perfectly placed within the sound stage. The band members included the usual guitar, piano, bass and drums plus the addition of a trumbone, celo, and a glock when needed. The additional instruments added another level of listening as they provided everything neccesary to make each song a collectors addition without over doing anything.

Mixed and Mastered by Michael Letho Productions. Tracking was done by David McCluney at Atlantis Sound Studios in Melbourne Australia. Nothing short of a class job for a class guy.

Conclusion:

My only complaint was the photography for the CD. Kelly has bewitching eyes yet every picture of him has him looking away. That gives the audience a kind of detached feeling, as if the artist is there but doesn't notice you.

So when I have to resort to complaints about photography to find anything I didn't like the CD must be a winner.

I have to give this CD 5 stars! It was the BEST Alternative/Rock CD I have reviewed EVER.
I will be adding this CD to the Top 25 Independent CD's of all times list. This great CD makes me feel that there is real talent out there. We just need people to buy their product.
Charlie Harrelson
Founder of EVOR
---
Markus Druery
Indieshark Music Critic
December 17th, 2010
Genre
Pop, Rock, Vocal Rock

Sounds like:  Rob Thomas, Train, Jack Johnson

The Good  Heart Felt Vocals, Amazing Songs, Incredible Baritone, Musicanship.

The Bad: Nothing to report

The Ugly: Nothing to Report

The Band: 5 out of 5

The Music: 5 out of 5

The Songs: 5 out of 5

The Vibe: 5 out of 5

The Production: 5 out of 5

The Verdict: 5 out of 5


The Artist:   I recently checked out the latest CD from singer/songwriter/guitarist Kelly Pettit entitled These Days. Turns out Pettit: a native of Canada has spent several years touring around Japan. Reading his latest interview Pettit has recently returned to Canada in conjunction with his latest release These Days.

The band   Besides the standard 4 piece line-up Pettit brings many impressive session players to the table. I would say the band possesses above average to advanced Rock, and Pop Rock playing abilities. You will notice right away Pettit's playing and writing style arte to die for. Songs are mesmerizing. moving and emotionally gripping. Timing is spot on within the pop rock grooves. Kelly can hold his own on the guitar, but vocally he's even more impressive. He has an amazing baritone you could listen to all day. Petit also possess allot of sex appeal for the ladies. These 4 elements can be a very lethal combination indeed. Pettit's got them all down cold.

The music:   It goes down clean and possesses a very upbeat, catchy, pop-rock stigma. Pettit will remind you of acts like Train, Rob Thomas, even Jack Johnson, John Mayer and perhaps Jason Mraz. Overall this is very likeable and marketable music.

The songs: There's nothing like a solid musical production to get wrapped around – and this is definitely one of them. I kept waiting for a weak song to come down the road - I eventually gave up on that. Each song makes a lasting impression upon the listener. This CD grabs your heart and refuses to let go even after the experience is over Pettit proves he's not afraid of sharing some very intimate truths about his life experience with you. This is powerful stuff and it's what makes Pettit so infectious as an artist. My favs - You, the Melody, Airplane and These Days. Simply put - very much like life itself this CD personifies the human experience, with music that are 100% pure and genuine. Has a timeless feel to it as well.

The production:   No weakness to point out. Provides a wide verity on instrumentation to keep you entertained with solid low end to high end punch with amazing highs. It's also very crystal clear recording quality.

The good :   Simply put - clearly one of the best productions I've heard this year. Honorable mentions go out to the gifted songwriting, singing and playing abilities of Kelly Pettit & his band. Like I mentioned earlier - he is a quadruple threat and should be considered a marquee, undiscovered talent.

The bad:   Nothing to mention.

The ugly:    Honestly - give this guys a record deal already. He's a heartthrob gravy train waiting to happen.

The verdict :    As I listened to this CD in my car something amazing happened. I suddenly found myself moved to tears when I listened to the piece entitled "Airplane". I literally had to pull off to the side of the road to regain my composure and I'm glad I was alone at the time. It was at that time I realized I was listening to the CD of the year. As your typical unemotional red blooded male I can tell you this kind of stuff never happens. You know you've heard an amazing piece of music when it stops you dead in your tracks. These Days by Kelly Pettit clearly stands out as something very special, and no doubt a microcosm of the artist himself. At the end of the day people don't buy plastic, they buy emotions. You can't fake this stuff folks - the pureness, the sincerity, the emotions, the writing, the singing. It's all very real and Pettit doesn't hold anything back.

The Bottom Line :   Congratulations to Kelly Pettit for the CD of the Year Award - 2010. These Days is in a class all by itself.
---
CD REVIEW: Kelly Pettit - These Days
By Cyrus Rhodes - 11/10/2010 - 12:28 AM EST

Artist: Kelly Pettit
Album: These Days
Label: Independent Artist
Website:
http://www.kellypettit.com
Genre: Acoustic folk/pop
Sounds Like: Train, Live, Rob Thomas
Technical Grade: 10/10
Production/Musicianship Grade: 10/10
Commercial Value: 10/10
Overall Talent Level: 10/10
Songwriting Skills: 10/10
Performance Skill: 10/10
Best Songs: You, The Melody, These Days, Airplane
Weakness: NONE
CD Review:

Acoustic Singer/Songwriter Kelly Pettit releases his latest album entitled "These Days" in 2010. He hails from Japan though I get the impression he is a world traveler of sorts.

The CD quickly takes to flight with "She Shines" a song that serves up driving rock rhythm against well placed grooves and hooky vocal melodies that peaks and valleys its way to fruition. Track 2 "I Remember" shifts gears a bit with a steady flowing acoustic guitar intro, eventually lending itself into full tilt vocal passion from Pettit with a catchy chorus. This piece is quite strong with its demonstrating impressive vocal delivery and nice finale ending. Track 3 shifts gears back down another notch with "Into Your Sea," an easy flowing ditty with it's soothing folksy vibe, infectious melody and impressive lyrical content. As this CD slowly unfolds I can hear many different musical soundscapes reminiscent of such classic acts such as Live, Train, and even Rob Thomas. The music itself is an impressive modern blend of acoustic rock, with folksy-type elements, yet with alternative rock aftertaste. The musicianship of everyone involved is clearly above the bar. Along the way you will notice lush instrumentation with things like impressive solo guitar, lush harmonies, cello, percussive elements, horns and even mandolin. Turning our attention squarely on Pettit now, he has an impressive voice reminiscent of Ed Kowalczyk (Live), Greg Schindel (Train) and a dash of classic Paul Simon. Pettit makes the (Singer to listener) connection as he takes several impressive vocal risks throughout the CD indicating to me a song and confident vocal ability. His emotional timber and mojo is off the charts as he is obviously singing from the heart on many of these pieces. He has the look, he plays guitar and he has a good voice. If he just so happened to write all these songs – well, he may be bigger than any of us realize. Indeed Pettit possesses star quality and should be considered a premier talent. The songwriting is rock solid and provides a lot of musical variety along the way, with a bold honest assessment of life and love. I can honestly say I was entertained the entire time, with never a dull moment to be found. Note for note and song for song – "These Days" is an impressive musical production from start to finish. There is not a  weak song in this catalogue. By track 5 you are a believer. From upbeat "Stay", My Happy Mistake, and "These Days" to powerful "You, the Melody", striking "Airplane" and hard hitting "Gun in my Hand" this CD has something for just about everyone. The CD ends with "What Have I Done" which is the perfect song to wave you in for a smooth landing.

I usually dedicate this paragraph to weaknesses. As you can see I have nothing to report.

From start to finish "These Days" is an amazing collection of music. In fact it's one of the best CD's to come across my desk this year. The music is highly passionate, uplifting, and extremely entertaining. Kelly's songwriting is world class, consistently taking you on musical experiences, each one possessing a unique personality, flair, and signature groove. There isn't really a weak piece in this entire catalogue. The writing and playing abilities of Kelly Pettit are rock solid, the melodies and harmonies are well crafted, and the lyrical content is packed to the hilt with conventional wisdom. Last but not least the vocal presence of Kelly is world-class. I look forward to hearing more material from Kelly Pettit soon.
---
The Portal Magazine
By: Ashley Wasylenko
I had had a long, hard, very stressful day at work; litterally at my breaking point. I just wanted to let it all fade away in dreams, but unfortunately I could not sleep. So instead started on a CD review - this was "
These Days
" by Kelly Pettit.
I started with
'She Shines
,' and I'm not afraid to admit it, but I broke down into tears. The lyrics tell a fantastic tale of hope and determination, while the beat ranges from sad lyrics to a strong and full chorus. The general feeling of this song is a strength to continue, perfect for after a stress filled day.
The title track,
'These days'
has some the most witty and well put together rhymes gracing it's lyrics. The tune is catchy and not overbearing, giving way to Kelly's great vocal range.
Kelly has a fantastic way of telling a story through song, an art that's not as appreciated as it should be. The solos, full of catchy riffs, complement each song perfectly. From the slow soothing of "
Airplane
" to the up beat, almost foot stomping
'Gun in my Hand'
this is
DEFINITELY
a CD you will catch yourself singing in the car.
As a side note, Mark Clay's cover of Kelly's
'She Shines'
is acoustically sublime. 
---
Kelly Pettit - These Days Review

★★★★★


author: Shashona
Kelly Pettit has released his 5th Album and it is a complete celebration!! It is called "
These Days
", and let me tell you, if you weren't in love with this man's music before, you are going to be hooked for life now. His generous 10 track "These Days" Album is filled with songs that will make you dance, laugh, think, remember, wish and touch your heart. This man is the puppet master and we are his loyal puppets.
When he opens his mouth and lets that amazing voice out, all stands still. Kelly Keeps it real with lyrics we can all relate to in our own lives. His strong songwriting skills shine through on this album. His keen sense of timing and instrumentation is simply, as always. exceptional. The overall production of These Days is perfection at best. The Instrumentation is nothing short of Stunning.
By now you are getting the idea that we love this Album and this man. Well, when you hear this album you will be getting in line too. It is always interesting to watch an Artist grow with each Album. Kelly has used all of his experience to make "These Days" one of
The Most Standout albums this year
.
This is where I usually choose 3 tracks off the album that stand out in my mind. But I have to say this has been no easy task for me. It doesnt happen very often, but I had alot of difficulty as I truely love all the songs on "These Days". Push come to shove, I have singled these three, but please know this, every track could have made this short list.
1) -
She Shines
: Kelly Pettit brings you to your feet with She Shines. It is a guitar driven track that brings in some delightful instrumentation. The production is above expectations. Kelly's vocals are brilliant. The story behind the lyrics will touch your heart. Kelly will have you tapping your feet and singing along in no time.
2) -
These Days:
This is the title track from this marvelous Album. Yet another winner! Again production , instrumentation are over the top good. You will be in the "Pettit Zone" before you know what hit you. Kelly has a knack of capturing our thoughts and time stamping our lives through songs. This track is no exception. No one compares to Kelly Pettit's songwriting capabilities. His voice is gorgeous, his songs revelant, made for today's listeners !!!
3) -
I Remember:
This song is beautifully written. It is an upbeat song celebrating the memories of a love left behind. Instrumentation is excellent. Kelly's vocals are impeccable. This is the kind of song that remains in your mind long after the music stops. Kelly's experience and professionalism shine through out. Oh aren't memories wonderful.
I never do this, but I have to mention my all time favorite from this album
.
4) -
Airplane:
This is one of most gorgeous songs I have heard in years. It touches every breath within me. Kelly Pettit sings about needing to get on an Airplane and start over. Something we can all relate to and some are living this as I speak. This is so well done. His vocals are fantastic and he has the voice of an angel. Gentle yet strong.
Kelly definately has something for everyone here . The thing about Kelly Pettit's "
These Days
" Album is that each track tells a story that is memorable. Some are soft and some are hard hitting. This is a well rounded Album bringing to the listener everything they need. Kelly has the ability to wrap us in his fingers and doesnt let go till the last note is
done. I encourage you to grab this album.
These Days is this years "Must Have
" Album! We are definately in the "Pettit Zone" here!
And that's just how I see it.
Shashona McCall Indie Showcase www.indieshowcase.net
---
Here are 5 out of 5 star reviews from people who purchased my CD on iTunes and CDbaby. 
Kelly Pettit "He Shines"!   5 Stars
author: Judy Brown  - Canada
"These Days" is yet another first class CD from Kelly Pettit! I didn't think it was possible for Kelly to impress us more than he did with his previous cd "FUEL"......but he has. "These Days" is a perfect mix of inspiring, creative, cleverly written lyrics and an amazing voice that gets into your head and keeps you listening over and over again. Favourites....."You the Melody", "Stay", "Into your Sea", "Airplane", "These Days"........ I could just keep going, EVERY song is fantastic!!!!
Solid Album !  5 Stars
author: John Dombeck - USA
Great album, frequently in my playlists. The soundtrack for road trips or a party at home. "Airplane" is one of my favorite songs perhaps because I'm always looking forward to my next trip. Well done Kelly.
A Great Listen!  5 Stars
author: P Rivard –USA
I really enjoyed FUEL, Pettit's last album, but these days really shines. Thoughtful music but with a rockin' heart that really gets under your bones – tunes you can't get out of your head (but in a good way).
By Music Man 1000 September - 5 Stars
Lance Watson - Canada
Kelly Pettit keeps putting out great albums, the kind of music you want to put on the car stereo as you head out on a road trip. The lyrics are great and the kind of stuff everyone can relate to. "These Days" and "Into Your Sea" are particular favorites. I have all his albums and I can't think of another artist who records such consistently good material.
Master Musician!  5 Stars
author: Mari L. McCarthy
Once again, Kelly Pettit has created a magical musical masterpiece in "These Days". Each song is a story which takes you to places you never even remotely knew existed. Each listen is a totally awesome brand new experience. Whether you want to shake, rattle and rock or chill out, turn it on and energize your soul. Add it to your music collection now!
Shine on!  5 Stars
author: ken morrison
My main point of bewilderment is why an artist of such consistent excellence isn't signed to a majorly lucrative super massive record deal, and enjoying the consequent spoils of household namedom! As on Kelly's previous release, "Fuel" every song here is an absolute gem. As a songsmith, he is a master of his craft, and his performances of these pieces do them proud. Great hooks, great melodies, and lyrics that grab the soul. Every single time. Love this. Highly recommended.
Great Music - Brilliant Artist   5 Stars
author: Garth Allan
Kelly, I have spent the weekend driving around the southern California coastline listening to your new CD "These Days" - I cannot get your music out of my head - I love it!! Your song writing is very, very good and your voice delivers your words in a way that just feels genuine and sincere; emotional and very relatable. I don't know how you do it, but you are one talented dude! Everyone I know who owns your previous album FUEL thinks you are brilliant. You have managed to take your artistry to a new level with THESE DAYS. Congratulations!! And thank you for creating such an awesome gift idea with the release of your new album - a no brainer for all my friends and family :)
Kelly Pettit - Fall in love with his music like I have   5 Stars
author: Denise Hicks
Kelly's new CD "THESE DAYS" is a collection of everything that is him. It's a mixture of different sounds and melodies from up beat to melancholy, all melding beautifully to make this impressive compilation. Kelly has put in the hard yards to produce something awe inspiring. His passion & love for music comes through in the expression in his voice when he sings. Every word holds emotion. You can hear the pain, heartache & happiness within. He takes you on his own little journey with every song. My favourite song "YOU, THE MELODY" – a song that every woman would love to be serenaded by & words that every man wished they could write. Kelly, you have outdone yourself with this CD. Something this good can only be fruitfully rewarded. Such a kind hearted person like you deserves nothing less. For anyone who hasn't listened to Kelly yet, please do so. I guarantee you will fall in love with his music just like I have.
Kelly Pettit new CD These Days ............FANTASTIC MUSIC !!!   5 Stars
author: Flossie Gateman
Kelly Pettit is one of those artist that most certainly gets your attention with his music! Not only does his new CD "THESE DAYS" sound fantastic , it's one of the best put together CD I've heard in a long time . It's unique music sooths both your ears and heart! Kelly is a great friend and an awesome musician . I can guarantee anyone who buys his new CD will be playing it often and be singing along with it . Congratulations Kelly , you've done an exceptionally fantastic job on THESE DAYS!! Hugs Flossie G.
Well Worth The Wait   5 Stars
author: Simon Smith
It's been a long time coming but Kelly's new album was worth the wait! It's packed with well produced catchy songs that you will want to listen to over and over. The upbeat 'She Shines', 'I Remember' and 'These Days' are superbly crafted with great hooks. 'Airplane', a particular favourite of mine, show the torment of being so far away from family but still having love to keep you going. Just listen - you'll love it! Try Kelly's last album 'Fuel' too - it's a gem.
---
---
---
---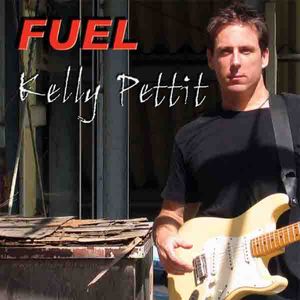 FUEL REVIEWS
---
Kelly Pettit,  SONG REVIEW Rating:

★★★★★


"Stone After Stone," Mp3 Review

Holding duel citizenship in Canada and Australia, currently residing in Japan, and having spent significant amounts of time in several other countries around the world, pop / singer songwriter Kelly Pettit surely has a lot to write about. His song catalog most likely illustrates the richness of the cultural experiences he has been exposed to over the years. However, my favorite Pettit song is simply a story about a father and son. It's called, "Stone After Stone," off of his CD, FUEL, and it's a great tune.

"

Stone After Stone

," is a well-produced and recorded song with a great storyline. The lyrics describe how a young child, who spends time with his father, will someday grow up to be a father himself and possibly be able to return some of the wisdom the elder gave him. In one of my favorite verses, Pettit sings,

"I've wandered the world for some time now. Rumbled, tumbled and tossed. Looking to share what my life had to bare. Many times lonely and lost. But old man like you I'm complete now. Got a life with a wife and a home. So the river can bend or go straight to its end. For I've got me a son of my own."

The "river" is what Pettit is comparing life to, and he references it throughout the song. Pettit handles this comparison creatively, and quite impressively. The chorus goes,

"If everyone's lives like a river, a river we each call our own. A past left behind, a future to find, rolling on stone after stone."

I think comparing the river to a "past left behind" and a "future to find" is quite an illustrative and innovative way of looking at things. That's what hooked me in.

Pettit is a multi-instrumentalist (mandolin, guitar, and harmonica) with strong, smooth vocals. He's recruited a very professional team of recording engineers and musicians to assist him with this recording, and their efforts are paying off. Pettit's CD, FUEL, won him top honors in the Ultimate Band Contest at UBL.com out of a field of 2,000 other bands from around the world. He's also had some of his music on TV and radio.

You should check out Kelly Pettit's music for yourself, especially my favorite of his tunes, "

Stone After Stone,

" off of his FUEL CD. The music is great, the storytelling is moving, and the chorus is fantastic.

Reviewed By: ListenersGeneration.com
---
Awesome Album!!!!   5 Stars
author: Paula Fortney
I'm a big music lover and when I first heard Kelly sing, I fell in love with his music right away. From beginning to the end, Kelly's album FUEL has songs that really touch your heart!!! I find myself constantly listening to his songs, sometimes getting lost in the music. His voice does that to you! FUEL has become one of my favorite albums and Kelly has topped my list of artists I really love to listen too! For anyone who hasn't bought this album, BUY IT!!!! You will not be disappointed! A must have album you need in your collection!
Thanks for this, Kelly!  5 Starsauthor: Christina from Germany
I'm just so glad that I found Kelly recently - an artist so well after my own heart. He sings about situations and feelings that probably every one of us knows. I kind of find a piece of myself in each of his songs. Fuel - with Kelly's fresh and honest voice, and the beautiful tunes embedded in rich arrangements - is a CD that I love to put on, regardless if I feel good or bad. Works for me either way. Makes me dance when I'm happy, gives me comfort and hope on a day that's not going so good. What else can you ask for? Way to go, mate!
Congrats on a great CD   5 Starsauthor: Tove Pedersen
Better late than never. Kelly I love the CD. I totally identify with a number of the songs. Keeps me going when the day at the office seems to never end. Great work. See you next time you are in Canada.
2 words-BUY IT!   5 Starsauthor: sweetiegirlz
It's clear by listening to FUEL that Kelly is a master singer/songwriter. His soulful tunes and easy vocals will make this CD, and any he comes out with next a "MUST HAVE"
Fuel
author: Li
I love every track on this cd. Kelly has a great talent for telling a story and expressing emotions in such an articulate way, not to mention the great tunes that go with it. Keep it coming Kelly.
SHNIKE!
author: Cherikooka
I am totally digging this music! Snaps. I wonder if it's good make-out music. Only one way to find out!
Great To Listen To
author: Finicky Penguin
I'm not usually into this kind of music, but these songs are really good. All the songs are a bit different, but all of them are nice to listen to. I'm looking forward to a new CD.
Love it KP!
author: Kristen Krier
Hey Kelly! Bought your CD today, can't wait to get it. This is stuff I'll always listen to. Keep up the GREAT music.
Just leave it in the Cd Player!
author: Ross
Great Stuff! From the opening track "Talk About It" to final track "Sorry Ass", this is a great Cd! My favourites: All of them. It's stuck in my Stereo, and I don't care!!! Keep those tunes coming!
Love the CD
author: Shirley
There are so many great songs on this CD! You should definitely check this CD out. I'm looking forward to more songs from Kelly.
A great CD
author: Rena Vosshans
Kelly Pettit's fuel is a great CD for anyone.No need to skip any songs on this Cd as they are all great and well worth a listen. i have to fight my teenager for my time with the CD. Our whole family loves it. Keep it coming Kelly , looking forward to the next CD.
Great CD
author: Cheryl Erhart
Kelly Pettit's "Fuel" is a great CD! I would highly recommend it to anyone who is looking for some music that you would want to sing along to. Great car driving music. My kids love it too. Our personal favorites are "Little Imperfections", "Makes Me Crazy" and "Down and Out" Give the CD a try- you won't be disappointed.
Absolutely Great
author: Emily
Fantastic collection of songs by one very talented and very underrated artist. Kelly's sound is diverse yet has a mass appeal. If you haven't given this one a listen you're definitely missing out!!
WOW!
author: Judy B
Fuel is an awesome CD. Both the lyrics and music are beautifully and creatively written and Kelly's vocals are outstanding. Rarely do you find a musician with so much diversity and pure talent. All 15 songs on this CD will catch you and keep you singing. WOW
Awesome music done by an Awesome musician
author: Flossie
Kelly Pettit's Fuel CD is truely amazing with fantastic songs . Thank you Kelly for sharing all of these with us. Told you I pick awesome musicians, you've just proven that. Hugs Flossie
A must have!
author: Alex Mullins
This CD was playing over and over in my friends CD player and I had to find out who it was. I am really happy I bought this CD. Great vocals, songs and craftsmanship. This is a great add to my collection.
Just Great
author: Justin
I'm not a fan of country music by any means but this CD was a great listen from start to finish. Kelly Pettit realizes just what real musicianship is and knows how to translate it perfectly in his work.
author: Chris
Great album, Sorry ass..What a song! A great addition to any music collection.
love the cd.. such a great singer
author: Linda M
The music was great, would buy other when available...
Kelly big in Japan
author: Yoshinori Sasaki
I not speak English good but I want say something. Many of my friends know of Kelly Pettit. He is popular here. I watched his showtime. He is wonderful! Two days ago I went to Bunshindo DVD/CD place and I hear Kelly's music in speakers. Then I drive and I hear on radio. I am surprised. I saw big display of CD's too. So I bought his CD. It is so great! Thank you Kelly for wonderful Music.
Awesome CD!!
author: Danamo
Kelly Pettit's cd Fuel is amazing from beginning to end. His vocals, and songwriting skills are awesome. If you love music, this is a must have cd for you collection!!!
Love it
author: Rheal Poirier
I'm really enjoying this CD. Love Kelly's well crafted catchy songs. Great energy.
author: lucy girl
Well, I first starting listening the music on myspace. Felt i needed to own this CD b/c i really like the music from Kelly Pettit and now that i own his CD. I can't stop listening to it. Funny but true. I live in Texas and i am surely going to spread his music. Is AWESOME! I know Kelly will go far.... Lucinda a/k/a Lucy Girl
You have to buy this CD!
author: Ted Clarkson, California
Like most, I love music. That being said, there are still only a handful that completely move me. Kelly Pettit's "FUEL" is one of them. From start to finish, it's just an incredible ride! Catchy and feel good and diverse all in the same album. It is my recommendation of the year! FUEL is in my car, and downloaded onto my ipod and I am so happy to have taken a chance on this CD. I promise you won't be sorry!
A Truly Magical Surprise
author: Simon Smith, Coventry, England
I have been very lucky to have discovered some great artist by pure chance and Kelly Pettit has got to one of the best undiscovered artists around. From the first note to the last, Fuel is a CD full of superbly crafted songs that you can't help singing along to. Everything you want is there, the happy pop/county ditty to the good old-fashioned 'what happened?' lost love song. My personal favs? Buy Now Pay later, Make It Hollywood and World is Turning. Having said that - I still find something new on every listen. If you like good music this is an album you won't regret investing your hard earned cash in!
FUEL
author: Nanette O'Donnell
Kelly is a special kind of artist, one that you really should listen to. There is a drive and ambition to his efforts that are rare. Not only does Kelly genuinely come off as if he's doing it because he loves it, but he is exceptionally talented as well. The songs are absolutely tight and yet interesting at the same time, a brilliant cd to put in the car and just drive ;-) It 's a really beautiful cd and I applaud him!!! Pick up a copy of FUEL and draw your own conclusions. ;-)
Fuel-truly awesome cd from start to finish! Kelly is brilliant! Please go buy
author: Diane
After my friend Mac introduced me to Kelly's music i knew i had to buy the cd. I am so glad i did! I admit that i have bought cd's in the past and only liked a few songs. This is definately not the case with Fuel. I listen to the cd start to finish. Every song is awesome! I can't just pick one favourite because all the songs are so great that i love them all! I always feel so much better after listening to the cd no matter what kind of a day i have. I listen to Fuel every single day since receiving the cd. I think everyone should have a copy of Fuel. They will not be disappointed! I am looking forward to more of Kelly's music.
The Must Have CD Of The Year!!!!!!
author: Skys
Fuel is the must have CD of the Year!!!!! Every song on this CD will have you singing along with it!! I started playing Kelly's CD on my show and can't get enough of it!! It is one of my favorites!!! It picks you up and keeps you there!!! It is a must to have this CD in your player at all times!! A must have!!! I can't wait for the next one!!!
A musical journey...put in your car and press the gas pedal!
author: Judes
There are some albums that you own in your life that you never tire of...Kelly Pettit's FUEL is most definitely one of them. His tunes take you on a musical journey with each and every track. Kelly's reflective lyrics and musicality are clearly showcased, along with excellent mixing and producing by Jerry Wong. To me, a really good song takes you to a place in your memories and emotions that touch on your own life experiences...this album has 15 such songs! Once the listening world knows about FUEL...its going to be a huge FIRE! Definitely, add this to your CD collection, you will not be disappointed!
Fuel Rocks!
author: Trish
I have a long highway commute everyday, almost an hour each way and I'm always on the lookout for a cd I can put in and really enjoy for a while. Fuel is like that for me.. nonstop good vibes, the kind of songs that make you be-bop along whether you want to or not! My favorites are Sorry Ass, Make it Hollywood and Tired & Blue, but the entire CD truly rocks! :-)
AWESOME
author: Arista Record Label
I was just surfing itunes and I found this guy and it's awesome! If just more people saw this album it would be huge! If Kelly Pettit had a stock, I would buy 50 million shares because this guy will be BIGGG!!!
The real deal- singer, song writer, poet!
author: Steve Bruce
Fuel is a piece of work! Kelly's great pop/rock sensibilities distilled into 16 original songs. The kind of independent effort and dedication to quality that's enough to restore even the most jaded listener. Kelly's songs will lift you up if you need a lift; sustain you if you're already up. Do yourself a favor, buy this CD!
author: Lorraine
Great Music Kelly! I am a bartender in a small tavern in the mountains of northern Virginia. A local musician and friend introduced me to FUEL by just handing me the cd and saying, It's yours. I liked it from the moment I popped it into the Cd player on my long drive home from the tavern that night. I have since listened to it over and over and enjoy it more each time. I have passed it along to my daughter who is 17 and she has turned her friends onto Kelly Pettit as well. I wish Kelly the best of Luck in his musical endeavors , truly a talented musician who deserves to be recognized....thanks Mark for the FUEL cd! Lorraine in Va
Fuel - go for it!
author: Svenni Bjorgvins
The internet is a great place to seek new music and even get in touch with the musician online. Many artist have their own musical page like on Myspace.com where you can listen, read all about them and leave a message. Not all respond to your messages but Kelly Pettit is thought one who does. As a musician myself with my music on the internet I do go around listening to others. After spinning a few of Kelly's songs on his Myspace page there was no doubt in my mind that I was listening to a great professional and ambition musician and songwriter. Getting to know him abit personally online told me also he is a great guy with his two feets on the ground. Kelly has it all, all the elements to become a "Superstar". He is a great songwriter and guitarist but first of all in my opinion and the most important, a great singer with a voice that's unique and only with that and his look's would be enough to "make it" in the big world of music. When Kelly released his CD "Fuel" I couldn't wait to get my hands on it, it's been in my cd player since I got it! Doesn't that tell you something? Can you remember when you heard some catchy song on the radio with some band you hardly knew and rushed to the next store and bought the album and discovered that the song you heard was the only one out of 12 that was any good? I quess you do but "Fuel" is not that kind of an album. 15 great catchy songs to listen to and you never get bored! A blend of first class Pop and Country music that you can listen to anywhere. If you bring it with you to work it's like a chocolate box and everyone wants a piece of it! So what are you waiting for? Go get it! Now! Svenni Bjorgvins Musician, songwriter and a producer.
A Happy-place vacation!
author: Kim Churko
Fuel grabbed and held my attention from start to finish. I could write about each individual song, like the driving rhythm of Someday, the sing-a-long melody of Little Imperfections, or the insightful lyrics of Buy Now Pay Later but I want to write about another aspect of the album. Great music from any era or genre has the ability to transport the listener to another dimension. Kelly's voice, and the songs in FUEL take you away from what is going on in your life for a brief period. It is like a happy-place vacation. Just close your eyes and turn up the volume.
Kelly is primed ... with FUEL.
author: Indie Islands eMagazine
Our first pop/rock artist in our first pop/rock eMagazine issue - Kelly Pettit. We chose him cause he was super talented ... but FUEL is high octane. Kelly brings his pop rock style to the start line, takes off 0 - 60 in 5.2, and this album is sure to finish the quarter mile in record time, and then some! This is definitely a CD to add to your collection, and Kelly is an artist that is a "must - see" live show! Look for more on Kelly in our March 2007 Issue www.indieislands.com
No imperfections on this CD
author: Waratah Press
FUEL would have made great company when we drove into the Outback and wrote that book about you. Have loved all four CD's but FUEL has it all, clear vocals, great instrumental support, excellent mix from the studio. Buy it people. Talk About It. Above all, put it in your car.
Awesome CD!
author: Michele from Nanaimo
Love this CD! I put it in my walkman and go for a run. I get into a sort of trace, then before I know it I'm done my run. I just keep it playing anyway. Number 7 - Hard to breath is my favorite song. Buy it, it's worth it. Every song is cool.
Sunshine on CD
author: Michelle from Utah
I love the cheerful music on this cd! Kelly has a clean yet complex sound that really appeals to me. The tempo is perfect for walking with or working out with and you'll find it a constant on my ipod! The song "Little Imperfections" is a strong favorite for me. My 4 year old sings along to "Hard To Breath"! In these dreary days of winter Kelly's music brings a little bit of summer into my world-- driving with the top down!
Welcome to the Amazing Musical Talents of Mr Kelly Pettit!
author: Mac
Far from being one of those albums where each track sounds much like the last, with every song Kelly delivers another aspect of his diverse song writing abilities and musical skills. Prior to buying this CD I was a keen fan and being able to listen at leisure has given me a whole new respect for the man's gift. There's not a song I'd skip through, my surprise favourite being "Hard to breath", now there's a direction I didn't expect this Album to go! Do yourself a favour, don't hesitate. This'll be the best money you spend on music for the year!
Fuel : Ok, let's "Talk about it" !!
author: Bluesbaby!
Not sure how I could top my friend Shannon's review or Mark Clays for that matter but…… This album has 15 wonderfully diverse tracks. I am so glad I purchased it and makes me think how happy I am to have discovered Kelly Pettit. Love the pop/country feel. Love the inclusion of the hamonica violin, mandolin etc….what more can I say but Kelly is an artist to watch out for. Can't wait for the next one, oh and while I am in a demanding mood I think a full Kelly Pettit Christmas album is called for……perhaps with some more deliciously evil tracks. All the best!
Kelly's C.D. is totally over the top!!!
author: Linda Thornton
I have had Kelly's cd for three weeks now and have listened to it repeatidly and have enjoyed it more every time. I love the song "Stone after Stone" along with " She's Just Like Summer". A nice vartiety of music, something for everyone. I would highly recommend it to all.
FUEL gives fuel to my day everytime I push play!
author: Garth Allan
I received FUEL a few days back and it's GREAT! Amazing song writing; Kelly Pettit is an incredible recording artist! Where can I get more of his music? Love the following tracks: Stone After Stone, Hard to Breath, Little Imperfections and She's Just Like Summer. The song that kicks off the album, Talk About It, is really good too. The CD is in my car and I can't stop listening.
author: Caroline Turner
I love to listen to this CD. I have had it now for about 2 weeks and right from the beginning I really enjoyed hearing it. I find myself singing along and tapping my feet and really enjoy the beat. All the songs are so differant. The variety is great and there is something for everyone. My kids love it too and yell at me from the back seat, " Put On Fuel Mom ". Our favorite songs are Stone After Stone, The World Is Turning, and Talk About It. Kelly is a very talented song writer and performer and this CD proves that. I wish him all the best !
Mmm. .added to my favorites!
author: Hagiwara of Niiharu, Japan
I am lucky to have found this CD!! I have been listening everyday in my car since the day I bought it. The variety of songs starts and ends my days easy. Buy now! It sure will be your favorite. Thank you Kelly!
何度聴いても素晴しい!
author: Hibiki Arai  Japan
一枚のCDでこんなに楽しめたのは初めてです。ジャンルを問わない、魅力的な曲が満載です。どれが好き?と聞かれても迷ってしまいます。映像が心に浮かんでくる歌詞、心にすっと入ってきて、いつまでもそこに留まっているメロディー。私の宝物の一枚になりました。
Best album yet!!
author: Cory Churko
Wow! and I thought the last album was great. Kelly's music keeps getting better and better. Some very thoughtful and clever lyrics and catchy melodies. Lots of variety in tune selection. My favorite is Little Imperfections. This album went directly in my itunes collection. 16 songs? Amazing!
Love it, love it!
author: Cheryl from BC, Canada
Just the girl next door from BC here....just wanted to say that I love Kelly Pettit's new cd FUEL! Great lyrics - great music and Kelly's great voice! I really enjoy listening to the different styles of music and hearing the variety of instruments used on this cd. I've heard FUEL so many times already, I'm not sure which is my favourite song. Maybe Make it Hollywood or This is Life, or Talk About it or...well, you get the picture! You'd better grab a couple of Fuel cd's for christmas gifts like I did! And, that's my opinion. Love it!
author: Jen Alexander, Calgary, Alberta Canada
I have followed Kelly's music from the first album and I am impressed each time a new album is released. He is separated from others in this category by his unique, passionate delivery. FUEL is a fun, relatable, feel-good album. It's another great driving, sing along CD.
great music needs no description. Just push play and enjoy!
author: Shannon Ambrose
With a very pleasing mix of pop and country, Kelly's debut CD is a treasure and an excellent addition to any CD collection. Featuring collaborations with a host of talented artists, Fuel is a solid collection of 15 tracks guaranteed to please even the harshest critic. Kelly masterfully pulls off perfect country/pop cross over hits with tracks such as "World Is Turning", "Stone After Stone" – with it's hint of Celtic influence and wonderful flow - and "Sorry Ass" – showcasing harmonica and steel guitar giving it that "country flair" but with enough pop attitude to garner a slot on any air AC play list. I couldn't help but get a Bob Dylan feel with "Makes Me Crazy". Kelly's vocals, lyrics and overall feel of the song it was easy to picture Kelly standing there ..flipping cue cards a-la Dylan's Subterranean Homesick Blues video. What has to be THE feel good song of the year, "Little Imperfections" has quickly become a favorite track for me. This sweet little pop song, with a quick tempo, happy upbeat lyrics and a piano adding to the melody will make you smile no matter how bad a day you may have had. Fuel gives you a blend of rockin' tracks ("Talk About It" and "Someday") to warm, heartfelt ballads ("Make It Hollywood", "She's Just Like Summer" and "Buy Now Pay Later") to "This Is Life" with a cool jazzy feel. From start to finish, this is a CD that you will want to spin over and over again. Lay back, headphones on, the volume cranked, and let Kelly's unquestionable talent take you away.
"FUEL" is fuel of your living.
author: Toru
This CD doesn't fail to live up to your expectation. "FUEL" is fuel of your living.
O CD do Kelly Pettit "FUEL (gasolina)" e universal
author: Vilma Takahashi from Brazil
Eu estava anciosa para ouvir este CD, adorei tudo a capa a voz do Kelly a melodia o conjunto todo e perfeito. Para quem gosta ou viajar este CD e uma necessidade, contagia e passa uma otima energia pra gente, voce nao vai se arrepender.
A wonderful collection of songs
author: Vadym Gruzyn from Kiev, UKRAINE.
This is a truly enjoyable collection of songs, very impressive! Great mix of lyrical, romantic sometimes and lively, energetic tracks. You can hear how much the musician has grown from the time of "...windshield". Keep up the good work! Looking forward to a new release soon.
Kelly Pettit Fuel. A GREAT CD
author: Mark Clay
Once apon a time, albums were full of great songs from start to finish. You could just put the needle on at the beginning and walk away and enjoy it from the first note to the last big crash at the end of the last song. Fuel by Kelly Pettit is a throwback to those days before cds with 3 good songs and 7 tracks of mediocre filler became the norm. There are a variety of sounds. Songs like Talk About It and Someday really rock and I find myself cranking up the cd player in the car. They are those great driving songs I love. There are also melodic heartfelt songs like Buy Now Pay Later and Stone After Stone which are sad and warm and wonderful all at the same time. Kelly has included many of his talented friends on Fuel including Jerry Wong who's imput, contribution and production have made the sound very professional, slick and full. Listening in good headphones promises the listener a world of sound and cleverly arranged guitar, mandolin, harmonica and violin are just a few of the many instruments used throughout the journey through these songs. These all compliment the lyrics and vocals which come together with very good writing to make this one of my favorite cds of all time. I highly recommend buying this cd and it can be found right now at CD BABY.